Release.

ROCK YOUR TOWN
Buy Entire Release
Date

12/07/2013

Genres

Artists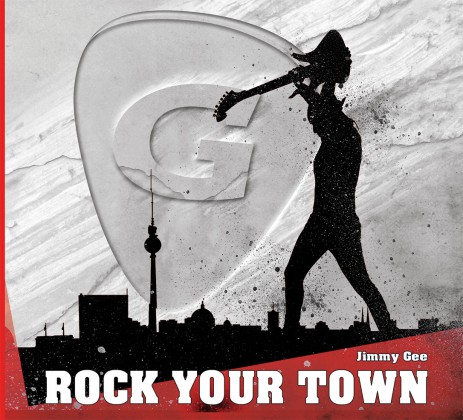 Details.
Jimmy Gee will rock your town!
Jimmy Gee knows how to rock
and with his new album he'll show you how it's done right!
His newest CD includes emotional ballads and powerful rhythmic songs that are fresh and innovative with roots in the 80's rock style. It's Rock music at its best that will excite not only rock fans.
Wanting everything to be just right, Jimmy spared no effort in creating this album. To achieve this, Jimmy enlisted the help of top international artists. Initial recording was done in Germany and Poland. Renound Canadian producer and Grammy winner, Dan Brodbeck was won over to do the mix and for the finishing touches and mastering, the recording was sent over to multiple Grammy winner, Alan Silverman in New York.
The album cover was designed by the German artist André Gehrmann.
You can find a German CD review on Rocktimes.de.
Jimmy Gee: Leadvocals & Guitars
Ingo Siara: Bass&Backings
Eda Schilling: Keyboards&Backings
Zeus X-Machina: Drums
Jimmy Gee will rock your town!
The press wrote.
Es zeigt hervorragend, dass wir es hier mit einem Künstler zu tun haben, der mehr als nur sein Brett zerlegen kann. Das komplette Album ist so etwas von wenig langweilig, dass es eine wahre Freude ist. Und jetzt bringe ich die CD ganz schnell wieder in mein Auto!